Children's Services Commissioners
The last Labour government's Every Child Matters policies recognised the need to strategically plan and consider all the public resources being spent on particular groups of the child population. The aim was to make services more 'joined up' and more efficient thus improving 'outcomes' for these children and families.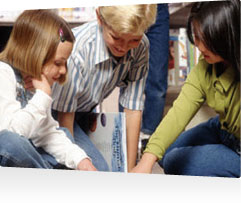 These policies have been combined with others around achieving value for money and greater efficiency.
More recently the political drive towards contracting out many services has led to the creation of new arrangements in local authorities and the NHS to commission, plan and procure many services for children and families (as well as other groups).
Commissioning is seen as the most effective and efficient way of using all the available resources to improve outcomes. At a time when local authorities are looking for savings, commissioning is seen as the solution, and many of those who previously worked in other areas of children's services and Children's Trusts have been reorganised into Commissioning arrangements.
Some local authorities have an aspiration that the only activity they will operate will be commissioning. Services will be provided by other organisations including those in the private 'for profit' sector.
There is a belief that local authorities are inefficient in service provision whilst other organisations are much more able to provide efficient and effective services and can be more 'nimble' in responding to change than those provided 'in house'.
The ECS group of Prospect has represented Children's Trust professionals for some time and this includes representing professional commissioners children's services.