Northern Ireland
Education Administration has changed significantly in Northern Ireland since 2014. The Education Authority has been established by the Education Bill (NI) 2014 and replaces the 5 Education and Library boards.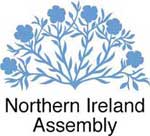 The EA is responsible for the delivery and quality of educational standards in Northern Ireland and the employment of upwards of 30,000 staff across schools and in regional centre based staff.
A school development and support service is being developed based on the existing Curriculum Advisory and Support Services within EA.
The Council for Curriculum, Examinations and Assessment ((CCEA) is responsible for the statutory assessment processes including GCSE and a Levels and vocational subjects.
Governance of schools is controlled by EA for controlled schools and CCMS for Catholic maintained schools, other voluntary schools and the integrated schools sector are governed by individual Boards of Governors.
Prospect's ECS Group is the only professional association and trade union exclusively representing working in educational development, improvement and standards in Northern Ireland .
We are
a recognised trade union by EA, the Department of Education and CCMS
represented on the Joint Negotiating Council for EA and the Education Trade Union Group of NICICTU
represented on the Strategic Forum for policy and planning organised by DE.
Members are represented through a system of locally accredited representatives and by a NI Representative on the ECS Group Executive. A Prospect negotiator provides case work support and regional representation on pay and conditions negotiations.