Wales
Information relating to the regulatory arrangements in Wales.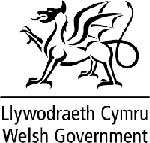 The National School Categorisation System was introduced in 2015. Part of the process includes an assessment of the school's self-evaluation by challenge advisers in the regional consortia, agreed with the local authority.
A new chief inspector at Estyn, the education standards body, was announced in February 2015, taking up his position in May.

In 2001, the Welsh Government made it a legal requirement for teachers in maintained schools to be registered with the General Teaching Council for Wales (GTCW).
On 1 April 2015, GTCW became a new body, the Education Workforce Council (EWC). Teachers will continue to be registered with the EWC, in the same way as with the GTCW.
From 1 April 2015, Further Education (FE) lecturers need to be registered, and from 1 April 2016, learning support staff in schools and FE will also need to register.
The qualifications system in Wales is changing. The intention is that by the end of 2015, a new body will be established. Qualifications Wales will aim to simplify and strengthen confidence in the qualifications system in Wales.
The proposals aim to strengthen and simplify the qualifications system in Wales. This will facilitate the development of qualifications that are more relevant and responsive to Wales' needs. Here is an outline of the key changes to qualifications in Wales for 14 to 19-year olds:
Establishment of Qualifications Wales
Qualifications Wales to be independent from government
Responsibility for the regulation and quality assurance of qualifications in Wales
In time, Qualifications Wales will award most GCSEs, A levels and the Welsh Baccalaureate
Welsh Baccalaureate
Introduction of a revised and more rigourous overarching framework at 14-19 that is universally adopted
Revised model to be taught from 2015 that focusses on literacy, numeracy, digital literacy, critical thinking, problem solving, planning, organization, creativity, innovation and personal effectiveness
Issues of rigour to be addressed through grading, assessment of literacy/numeracy through GCSEs and more demanding project work
GCSEs
Revised GCSEs in English and Welsh to be introduced for teaching from September 2015
Two new Maths GCSEs to be introduced for teaching from 2015. One will focus on numeracy and the Maths needed for everyday life, and the other will address the aspects required for progression to scientific, technical or further study
New GCSEs in English Language and Welsh Language to be introduced to provide greater assurance of literacy along with revised GCSEs in English Literature and Welsh Literature
A Levels
The current AS/A2 structure to be retained as the main Level 3 general qualification at 16 to 19
The same qualifications as England and Northern Ireland to be maintained where possible, but variation to be allowed where necessary to meet the needs of learners in Wales
January assessments to be abolished after January 2014 and re-sits to be limited to one per module
Vocational qualifications
VQs to have equal status with equivalent general qualifications (GCSEs and AS and A levels)
VQs to be classed as Initial Vocational Education and Training (IVETs) or Continuing Vocational Education and Training (CVETs) in line with the European convention of categorisation
Introduction of a revised VQ offer in the care sector
Education Regional Consortia
There are four formal Education consortia in Wales covering:
Schools Challenge Cymru, Pathways to success
Schools Challenge Cymru is an acceleration and concentration of the Welsh Government's school improvement efforts, focussed on secondary schools in Wales that face the largest challenge in terms of circumstance and stage of development. It will also involve their cluster primaries.
National Standards for Challenge Advisers
The standards set out the criteria that challenge advisers are expected to meet, in-line with the framework set out in the national model for regional working.