Policy and lobbying
Prospect proactively lobbies government on key issues related to the work of professionals in education and children's services.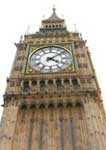 Members can contribute to our policy direction in a number of ways:
joining one of our committees
becoming a local rep
attending events such as the ECS group biennial conference, or national, general or local meetings.
For more information give us a call on 01924 207890 or email us at wakefield@prospect.org.uk.
You can download our submissions, policy documents and responses to consultation exercises from the list below.