The impact of cuts on the Environment Agency's work
Recent floods have highlighted the importance of the work carried out by Prospect specialists at the Environment Agency. Cuts to any of its functions will affect the lives of many people – individual householders, local communities or on a national scale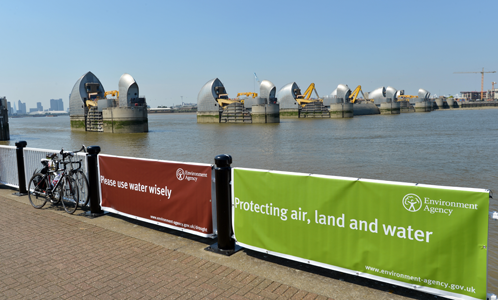 The agency regulates, advises and operates in areas such as flood and coastal risk management, pollution control, climate change, river navigation, conservation and recreation, water resources and fisheries.
It uses a network of specialist staff who work together to provide services which directly affect householders, local communities and on a national scale. For example, the agency's response to the recent severe flooding in the south of England involved 4,500 staff. Of these, 3,100 were specialist flood management staff. An additional 1,400 came from functions across the organisation such as:
environment managers, who are experienced "gold liaison officers" – part of the command structure used by the UK's emergency services to control major incidents and disasters
ecology specialists, who act as flood warning duty officers
groundwater specialists, who also manage incident rooms.
Cuts to any of the above functions would affect the frontline's ability to manage an incident. In autumn 2013 the agency said it would have to cut 15% of its staff as a consequence of government spending cuts.
Despite some extra funding for flooding announced in the March 2014 budget, the agency still faces widespread cuts. Here we summarise some of the work Prospect members do, why it is important and how the cuts will affect it:
Other areas of the agency's work not covered here are just as vulnerable – eg groundwater and contaminated land; water resources planning; environmental and marine monitoring; and environmental management. We plan to add to this when we can. When budgets and details are known, we will share how the cuts have affected the agency's work.
Photo credit: Environment Agency (Flickr)