Climate change
About half the UK's greenhouse gas emissions are covered by regulatory schemes, including the EU Emissions Trading System. The Environment Agency administers about half of the world's carbon market – valued at approximately €100bn.
This includes:
administering the CRC (formerly carbon reduction commitment) Energy Efficiency Scheme, designed to promote energy efficiency in the commercial and public sectors
administering climate change agreements with energy-intensive industries, enabling them to achieve a reduction of up to 90% in the climate change levy
managing adaptation to the impacts of climate change, including flood risk, water resources and ecology
leading on advising organisations about how adapt to climate change. The Climate Ready service will be funded by government until March 2015. The role covers England but its products are available across the UK.
Why is this important?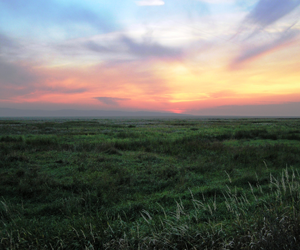 Climate change will cause major adverse impacts on people and wildlife. In the UK, 490,000 properties are currently at significant risk of flooding. A further 350,000 properties will be at significant risk by 2035.
The total annual river flow in England and Wales could drop by 10-15% by 2050, with 80% less water in some rivers during the summer months available for drinking and irrigation.
The overall costs and risks of climate change will be equivalent to losing at least 5% of global GDP each year. In contrast, the cost of action – reducing greenhouse gas emissions to avoid the worst impacts of climate change – can be limited to around 2% of global GDP each year.
Where the cuts may fall
Much of the agency's work on climate change is funded directly by government or through charges on operators as part of regulatory regimes. The implications of a reduction in resources is currently unclear as much depends on the level of support provided for specific projects by the Department for Energy and Climate Change and Department for Environment, Food and Rural Affairs.
The funding for the work on adapting to climate change is uncertain beyond March 2015. Defra will spend £17.2m on domestic climate change initiatives this financial year, a 41 per cent decline on the previous 12 months.
Photo credit: Environment Agency (Flickr)