Environment and business
The Environment and Business Directorate is part of the Environment Agency's national office.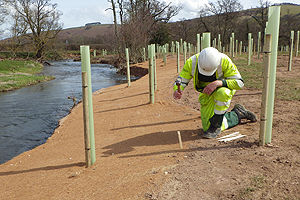 Along with Flood and Coastal Erosion Risk Management, E&BD sets the priorities for the whole agency and shapes its objectives.
Why is this important?
E&BD provides technical leadership and directs the organisation to take the right approach, nurture the right relationships and use the right resources to create a better place.
It works closely with government and its agencies and other partner and customer groups, including local authorities and communities.
Where the cuts may fall
Prospect is expecting a 20 per cent reduction in full-time equivalent staff. However, it is unlikely that this will be evenly spread across teams or grades within the directorate. Discretionary work is likely to be hardest hit.
Photo credit: Environment Agency (Flickr)