Incident communication
Operating 24 hours a day, seven days a week, the Incident Communication Service handles up to 1,600 calls a day.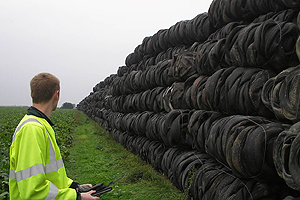 The ICS logs and filters all calls and then sends them on to the relevant area where necessary. It lets local areas know when an incident is coming through so that area staff can respond.
Why is this important?
The ICS is the agency's equivalent of the police or fire service control room, fielding emergency calls from the public and allocating the response to the appropriate team. For many customers, it is one of the public faces of the Environment Agency.
Where the cuts may fall
The scale of the cuts is unknown, but appear inevitable since much of this is seen as "back office".
At best customers will see a reduced standard of service. At worst, there is the risk of losing key data and an understanding of how human intervention with key parts of the environment is functioning.
The agency also risks a reduction in the ability of the Incident Communication Service to handle calls, potentially putting the environment and people at risk in a pollution or flooding incident.
Photo credit: Environment Agency (Flickr)