Industry regulation
The Environment Agency operates across a wide range of industries: simple sites, incineration plants, power stations and major hazard sites, such as oil refineries and complex chemical plants.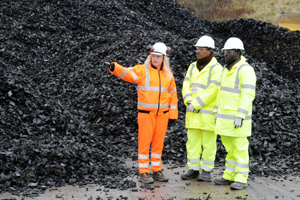 The agency ensures that site operators comply with their environmental permits and audits sites to ensure emissions of nitrogen oxides, sulphur dioxide and other potential harmful substances are reduce. It also:
works with trade bodies to help operators identify best available techniques, use resources and energy efficiently and reduce waste
aims to reduce pollution incidents from sites
is part of a joint competent authority with the Health and Safety Executive for the Control of Major Accident Hazards (COMAH) regulations.
Why is this important?
Emissions to air, water and land need to be minimised to meet UK and European objectives and standards for public health and environmental protection. This has to be done in a sustainable way that does not stifle economic growth in manufacturing industries, many of which operate in a global context.
The Buncefield fire in 2005 is an example of a major incident at a high-hazard site.
Where the cuts may fall
Staff numbers are likely to be reduced from 318 to 280. Permitted sites pay subsistence fees which support the numbers of officers doing this work.
The key issue is holding on to specialists. The EA can no longer compete with external businesses for pay and benefits.
A typical officer is expected to do such work at a pay level that is only just above starting graduate salaries in some of the industries they regulate.
Photo credit: Environment Agency (Flickr)