Radioactive substances regulation
The Environment Agency permits operators to keep and use radioactive material and to accumulate and dispose of radioactive waste on non-nuclear sites. It regulates a range of operators – including NHS trusts, universities and industry – by carrying out regular, risk-based audits.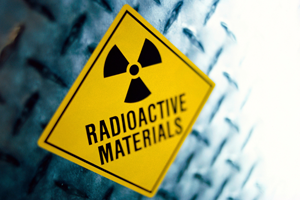 Part of the agency's remit is also to support police counter-terrorism security advisors to ensure that correct security measures are in place to prevent unauthorised access to radioactive materials.
It carries out detailed assessments of the impact of discharges from regulated sites before issuing a permit. It also:
advises on decommissioning and remediating sites that are contaminated with radioactivity
ensures that radioactive waste is properly disposed of
provides specialist advice to other agency teams and external organisations, including the emergency services, in an incident.
Why is this important?
Radioactive materials are widely used and can have significant beneficial effects for people in areas such as medical diagnosis, cancer therapy and smoke detectors.
However, these benefits must be balanced with protecting the environment; helping to ensure safe handling, security and disposal; and preventing the sources from falling into the wrong hands.
Where the cuts may fall
Radioactive substances regulation is mostly paid for by charges levied on permit holders.
Prospect is expecting staff numbers to be reduced. This will increase workloads and also affect the number of people available to help other agency colleagues during major incidents such as the recent flooding.