Media and entertainment
The Bectu sector of Prospect is the UK's media and entertainment trade union.
Bectu represents staff, contract and freelance workers who are based primarily in the United Kingdom, in areas such as broadcasting, cinema, film, digital media, independent production, leisure, theatre and the arts.
Members work in a range of roles, from art director to stage doorkeeper (the sector's scope excludes actors and musicians).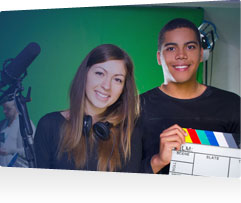 Members in our Bectu sector get access to a range of bespoke services and support:
networking events and career development opportunities, including an annual Freelancers' fair
Stage Screen and Radio magazine, published six times a year
Crewbus, Bectu's online directory for freelance members
Early Bird, a free monthly listing of upcoming productions produced for freelance members
Stage Jobs Pro, an online networking and recruitment site for theatre professionals.
For full details, visit the Bectu website.