From protecting our rivers to inspecting our workplaces, Prospect members work in the public interest across a range of organisations.
About Prospect members working in Public Service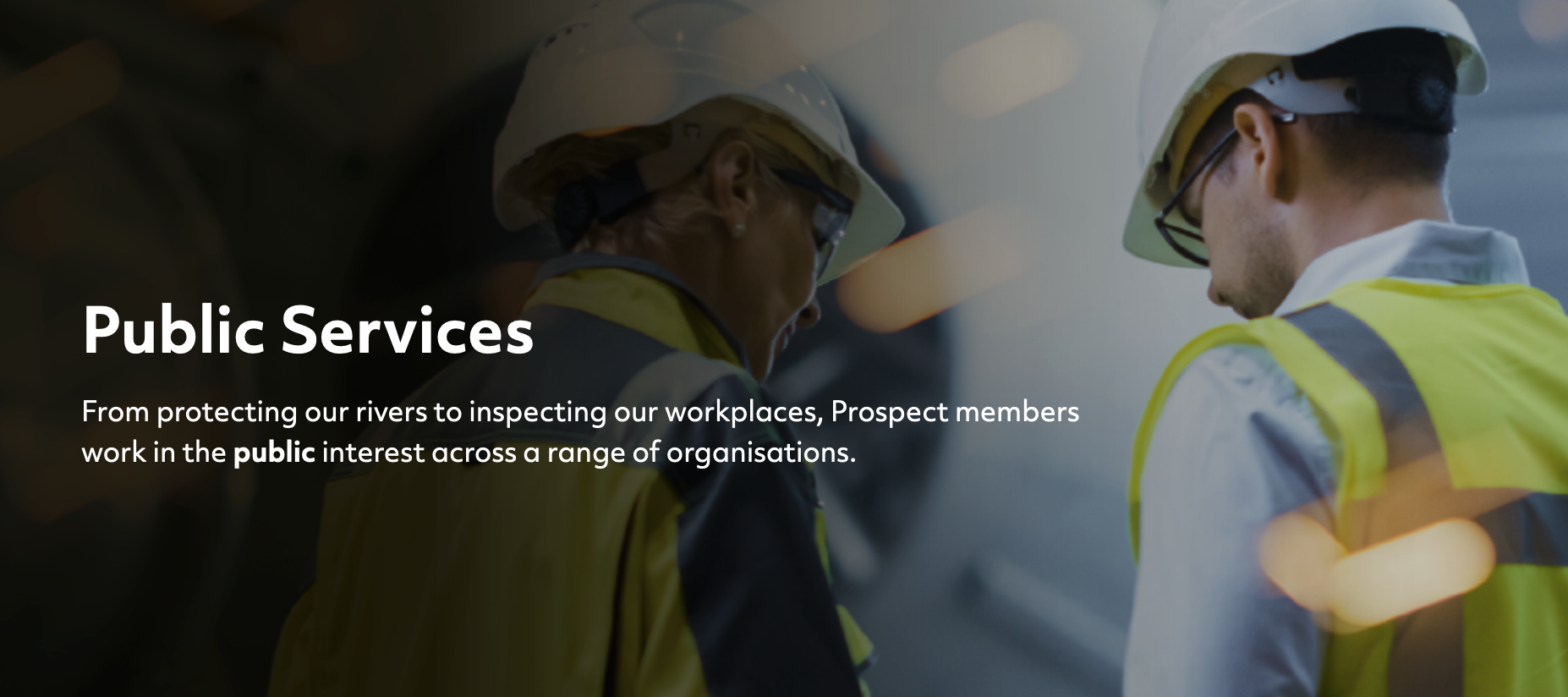 Public leaders
Prospect represents more than 28,000 members in our public services. They work in specialist and professional roles including science, engineering and procurement across more than 120 organisations across the UK, Jersey, Guernsey and the Isle of Man.
Prospect members provide our public bodies with the expertise they need to carry out essential work in areas like food safety, ship design, health and safety inspection, prisoner rehabilitation, preservation of manuscripts, animal health – the list is almost endless.
Like all public servants, our members take pride in their skills and independence from outside influence of any kind. But financial pressures affecting the whole of the public sector are putting professional standards and the terms and conditions of staff under increasing threat.
Latest resources