Public sector redundancy compensation 2016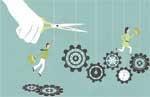 In the 2015 Spending Review, the former Chancellor announced that the government would "consult on further cross-public sector action on exit payment terms, to reduce the costs of redundancy payouts."
At a time when other spending announcements implied significant redundancies across the public sector, the government was sticking the knife in by attacking the compensation those employees would receive when they left.
In February 2016, the Treasury launched a consultation on reforming exit payment terms across the public sector. Its response to that exercise was published on 26 September 2016.
Employers across the public sector will now review their exit payment terms in line with that document.
The Cabinet Office is very advanced in its plans to reform redundancy compensation payable under the Civil Service Compensation Scheme (CSCS). It began a consultation exercise on reforming the CSCS back in February 2016.
This was the start of a long and difficult process involving consultation responses, lobbying MPs and ministers and detailed discussions with officials. It ultimately led to formal proposals to reform the CSCS set out in a letter to civil service trade unions on 26 September 2016.
The letter also included two annexes – A, which has the full details of the terms that will apply if the offer is accepted and Annex B which outlines inefficiency compensation.
These proposals were put to affected Prospect members in a ballot and were accepted: 84% voted in favour of the changes, 16% voted against.
Save
Latest news updates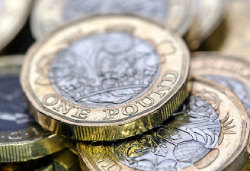 New cap a further attack on public sector workers
Documents
There are no documents yet