BT Enterprise
Welcome to the homepage for Prospect members in BT Enterprise.
Enterprise Industrial Relations Committee (IRC) is supported by Prospect Officer Sue Bucksey. We meet quarterly ensuring that the union  and BT are aware of all key issues in this part of the business.
The IRC is responsible for representing  our members agenda on issues such as:
People framework
Location
Resourcing
Pay
career development
performance management
work/life balance
equal opportunities
health and safety
The pace of change and the scale of reorganisation in today's business make it essential that the union is there to represent your interests in these issues.
If you are not yet a member, why not join us today and look to see what we can do for you. If you are an existing member, you will find these pages invaluable.
Your union is most influential when it is growing. So if you are not yet a member, join us today! Being in the union means you have an independent voice. You can be confident that your views are heard, and your concerns understood, at the highest levels in the company. Working together with other members you can make a difference on the issues that matter to you.
You can join online or over the phone on 020 7902 6600. If you prefer you can print off a membership form and post it back to us. If you are a member there are lots of ways - as small or large, as you like - that you can help us achieve more on your behalf. 
News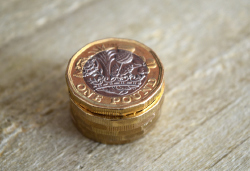 Prospect has raised concerns with BT about the manner in which the company has told employees about upcoming changes to its travel and expenses policy.