Aviation
Prospect's Aviation Group covers 5,000 members working across the industry, in roles ranging from air traffic management through licensed aircraft engineers to fire officers.
Key employers include:
NATS
Airport operators – from Heathrow and Gatwick to Highlands & Islands.
Airlines – including Easyjet, Virgin and BMI.
The Civil Aviation Authority (the regulator).
The vast majority of our members work in safety-critical and safety related roles. This gives Prospect a unique perspective and enables us to use our members' deep expertise when contributing to policy and practice in the industry.
Between us, Prospect's branches and our Aviation Group are an important and respected voice within the industry and within government – in the UK and, of course, within Europe.
Policy
We work within a framework set out in the union's policy for sustainable aviation – highlighting the risks posed by the industry's move to a 'no frills'/low cost model. While passengers might welcome cuts in ticket prices, are the threats to safety standards, reliability, employment standards and the environment a price worth paying?
Protecting Air Traffic Controllers' rights
During 2016, the major European airlines launched a campaign to limit the effectiveness of industrial action in air traffic control. They argue that ATC strikes have a huge economic cost. This persuaded some influential European politicians to propose EU legislation restricting the right to strike. With our European partners, Prospect has mounted a campaign to rebut the airlines' arguments and to fight for members' basic rights.
Prospect policy documents
A future for UK aviation; a manifesto that sets out the key areas that need to be considered to ensure safety and resilience across the sector and prevent a race to the bottom post-Brexit.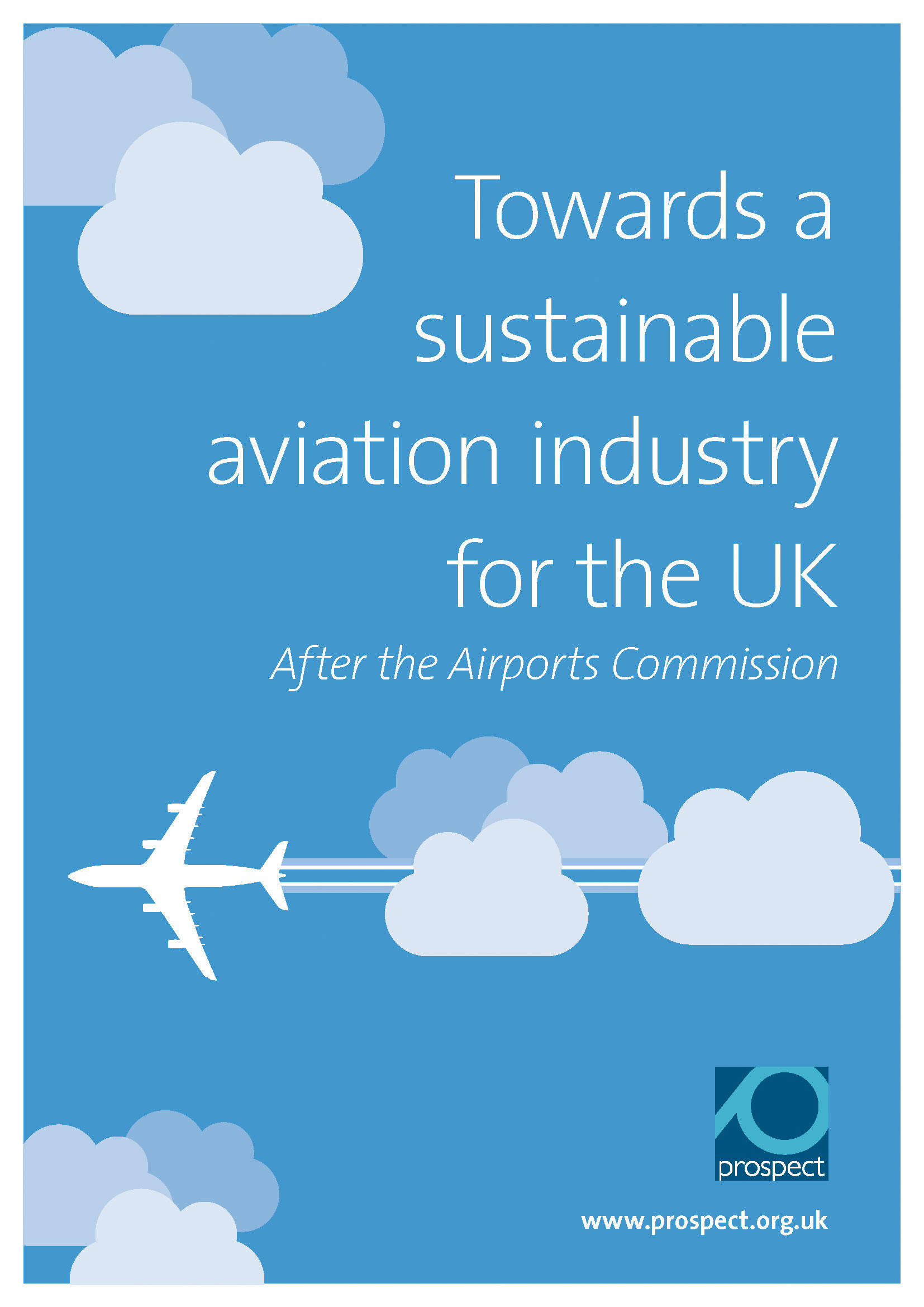 Towards a sustainable aviation industry for the UK – after the Airports Commission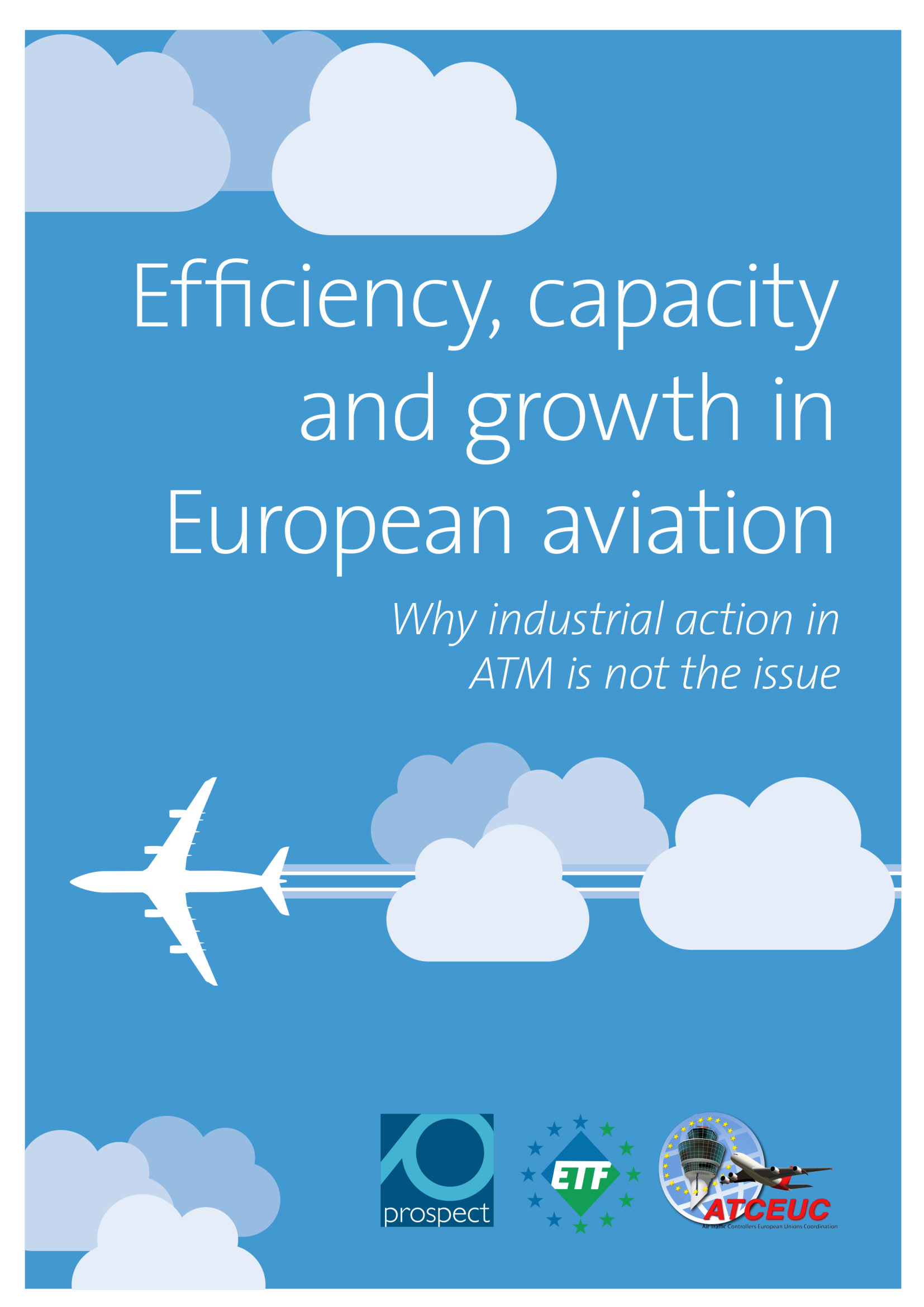 Efficiency, capacity and growth in European aviation – why industrial action in ATM is not the issue
Documents
We have a growing library of reports, submissions and policy positions on issues affecting the industry.
Prospect submission to the CAA's consultation on market conditions in Terminal Air Navigation Services (TANS)
Unmanned Aerial Vehicles, May 2016
Revisions to the EASA Basic Regulation, May 2016
Brexit
Civil aviation is likely to see more changes from Brexit than any other. Prospect is at the forefront in this debate.
Visit our Brexit pages for further information
Links box
Aviation is, perhaps, the most international of all industries. We have very strong international links and we are proud to work with our colleagues in
Visit Prospect's aviation websites
Twitter