IPO - YPN Team
Kunal Saujani, Alison Berry, Chris Morris, Jorge Quintero and Alison Florance

Intellectual Property Office (IPO), and members of The Young Professionals Network (YPN)

"How it all began"

What is your job title?

We are employed as patent examin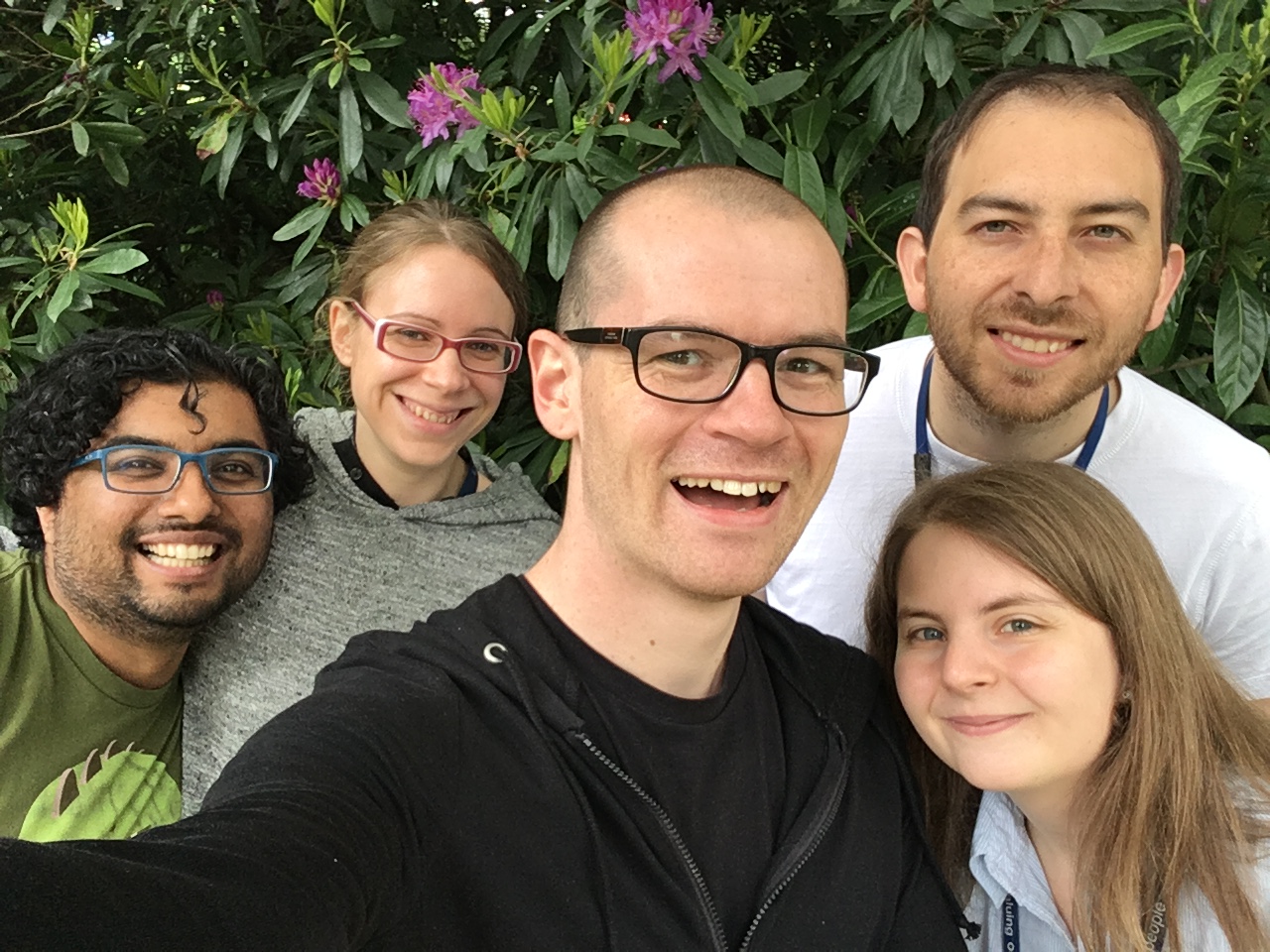 ers and associate patent examiners. We are all members of the IPO branch committee and YPN members. Our time as Prospect members ranges from 6 years for Kunal and Alison B, 4 years for Jorge, 2 and a half years for Alison F, to only 6 months for Chris.
Why and when did you first become a rep?
Alison F - I became a rep about a year and a half after I joined the IPO. I thought it would be a good opportunity to help people and learn new skills.
Chris - I became a rep at the first opportunity after I started working at IPO. I'm passionate about trade unionism as a political activity and as a way to make a tangible improvement in people's lives and I wanted to get involved.
Jorge - I previously worked in industries where I wish I had a union to represent me at work, so I joined Prospect as soon as I could. After joining I thought being a rep would be the best way to learn about what the union does and how I can help it do those things.
Kunal - I became a rep via an odd route. I tagged along with a standing rep to the first YPN conference. In amongst all the excitement I volunteered to be a committee member. When I got back to work I decided I wanted to be more involved in a local level too and decided to put myself up for nomination as a rep at the following elections.
Can you tell us about one (or more) of your most memorable personal case success?
Alison B - I have handled one personal case so far and found it rewarding to be able to help the person, so I feel very enthusiastic about going on to do more.
Jorge - Recently I was representing someone who was going through a poor performance review due to his recent low output. I argued there was no need for a formal poor performance review to be started as the member had a very good output the previous month. The member's line manager agreed and instead started an informal process which has less serious consequences.
Kunal – A member came to me following a dispute with his manager. He found my just being there for him was very helpful. Having someone with the clout of the union on his side relieved a lot of his stress.
How often do members approach you for advice?
Between us it would probably be 4 or 5 times a month, though as Jorge explains it's not always with a problem, it is often that people simply want to hear the union's view on something. There are several other members of the committee, so we share the personal case work with other experienced reps.
What would you say to a colleague who is thinking about becoming a union rep? And what key experiences have you enjoyed through being one.
Alison B - I'd advise them to give it a go. I've enjoyed being part of the branch committee over the last few years. I have helped set up and run the YPN in our branch, and attended two national YPN conferences. I've also been to some of the training courses that Prospect offers, the most recent being the Handling Cases course, which was excellent.
Alison F - I would say it's worth doing. You get to be involved in different opportunities and meet new people.
Chris - Through the union I have had the opportunity to learn about the wider vision for the office and to talk it through with people from across grades (and even directors) as equals trying to work out what is best for our membership as a whole. This is a really unique way to gain a better understanding of your workplace and have your input into decisions respected.
Jorge - I would recommend it, I have been to some interesting training courses and conferences and it feels great when you can help a member through a grievance.
Kunal - Be prepared to listen a lot!
What would you most like to change about employment law?
Chris - A clearly enshrined right to industrial action, rather than it being a privilege of which the government get to set the terms.
Jorge - I think ideally we would have equal compulsory maternal and parental leave I think that anything less than this results in women being discriminated against.
If you were writing your memoirs of being a Prospect rep what would it be called?
Chris - "How it all began" - It would be a very short book!